Welcome to the Laboratory of Soil Science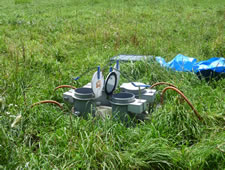 We carry out research on biogeochemistry of global scale environmental changes, such as global warming, nitrogen loading, eutrophication and acidification of terrestrial ecosystem, with Hokkaido as our field.
We are accepting applications for graduate students. We will welcome companions who will carry out research together with us. If your interests or aspirations coincide with us, why not come and carry out research with us at our Laboratory of Soil Science in Hokkaido University?
News